Soleado Luxury Villas
Where Remote Work Becomes Pleasure!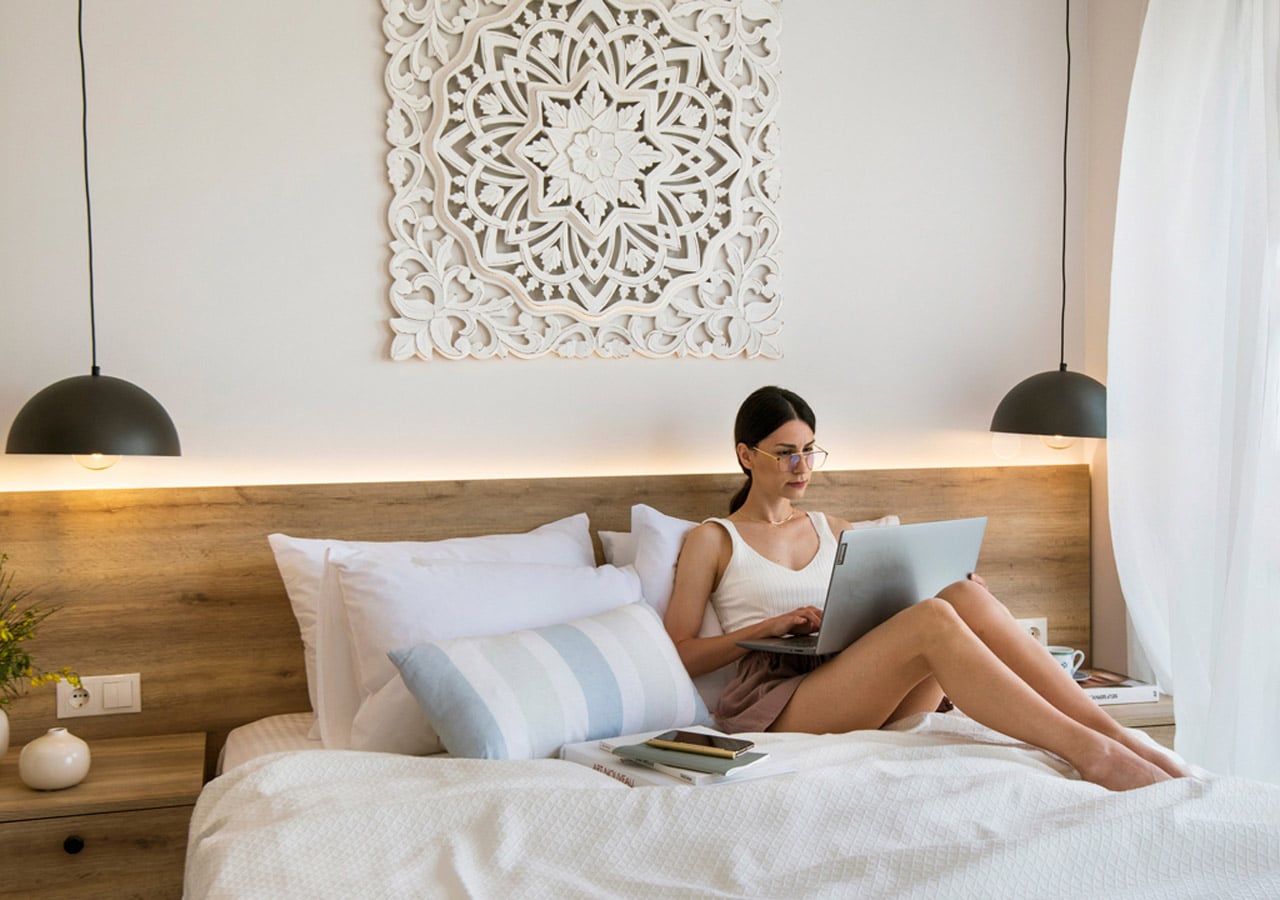 Remote work has become an integral part of our new daily life and – as it seems – we will not leave it behind so easily. As we have learned to live with it, let us make this experience as enjoyable and special as possible. How? Combining remote work with holidays at Soleado Luxury Villas in the beautiful Fourka of Chalkidiki!
Nine luxurious villas, overlooking the beautiful blue of Fourka beach, the green landscape of olive groves and the bioclimatic garden, are waiting for you to feel absolute moments of serenity and relaxation and work away from everyone and so close to everything. The private pool gives your stay the glamour it deserves. The Blue Flag beach is just a 5-minute walk from the complex and the center of Fourka is only 15 minutes away, in case you want to take a walk to the shops and the picturesque village.
If you just want to get lost in the indescribable beauty of Chalkidiki, avoid going out and find peace in your luxurious villa,Soleado Luxury Villas is here to offer you the opportunity to order food through a variety of delicious local restaurant dining options and provide supermarket delivery directly to your door, meeting all your needs. Of course, if you are a fan of cooking and you have a do-it-yourself mentality, the private villas of Soleado have a fully equipped kitchen and BBQ to create your own specialties without missing anything.
The truth is that the biggest thorn in the side of remote work is the Internet speed… but not for Soleado! The extremely fast Wi-Fi in all the areas of the complex makes you feel as if you have moved your office next to the mesmerizing sea of ​​Chalkidiki. Make your work enjoyable by working outdoors, under the canopies that allow you to gaze at the calm sea without any network connection loss.
If you visit Soleado Luxury Villas with family and childrenyou can work undisturbed in a unique atmosphere, as childrenplay in the private garden or pool. If you stay with colleagues, all the private villas are spacious enough to have your own space choosing to work either indoors or outdoors.
High aesthetics, comfortable spaces, incredible views of the sea of ​​Chalkidiki andpeace of mind that we all seek are generously offered at Soleado Luxury Villas in Fourka. It is an ideal place for remote work but also for unloading yourself from everyday life. Do not miss the special offer for distance work here! We can't wait to welcome you!