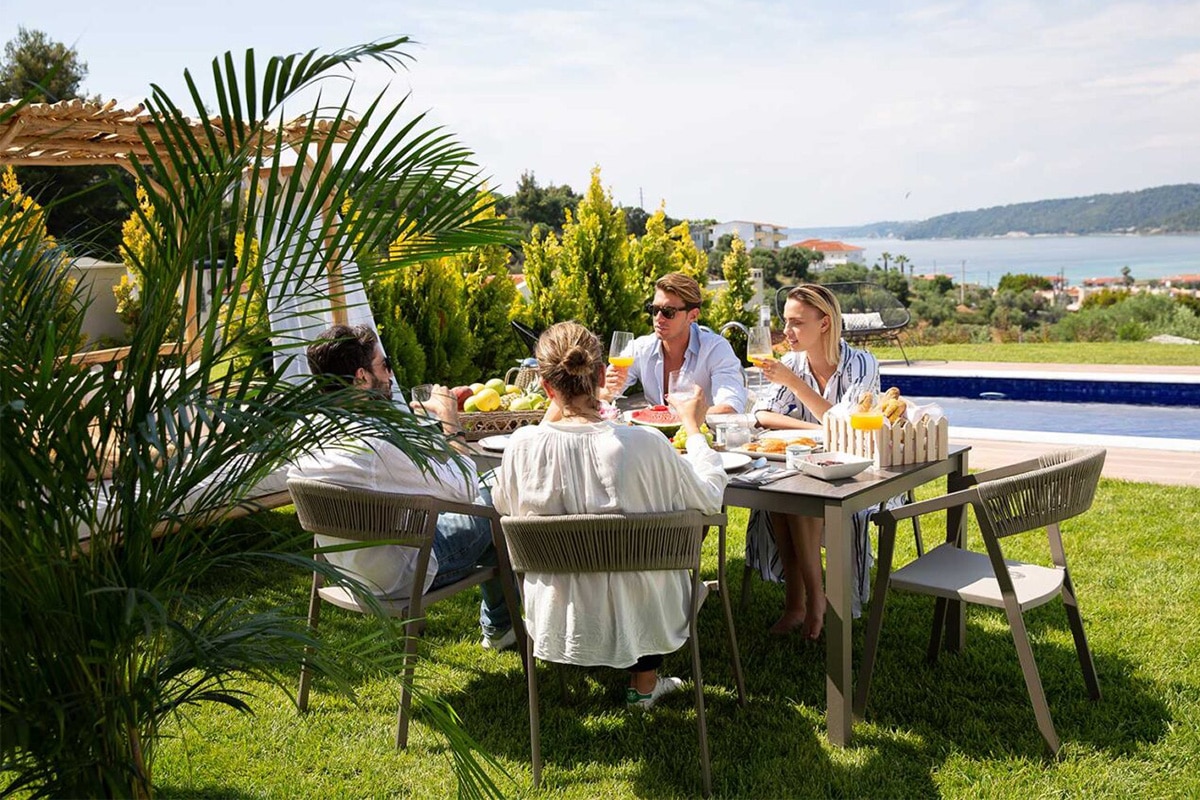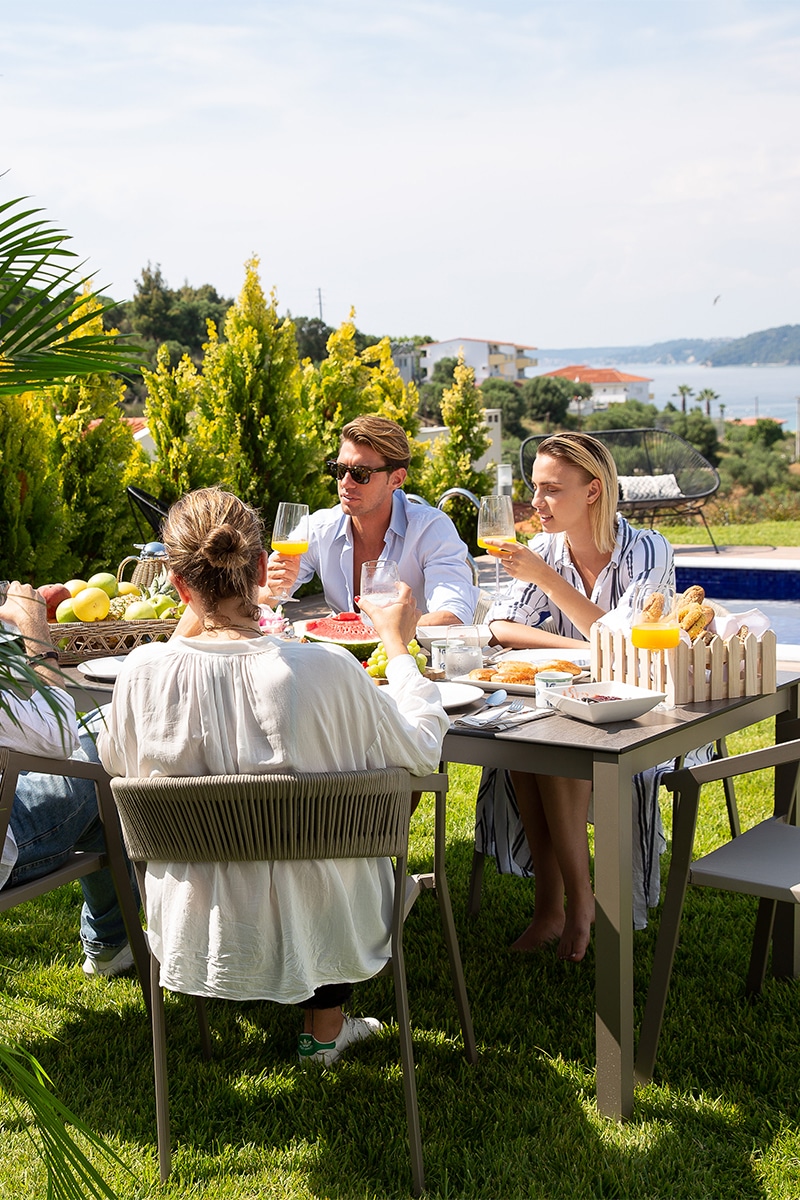 You cannot have an authentic Greek experience without tasting the local gastronomy. Fresh fish and seafood is the king of the local cuisine. Meat is the prince. Extra virgin olive oil, fresh tomatoes, eggplant aubergines and aromatic herbs and spices have the leading role. All the pure ingredients coming from the Aegean Sea and the land of Aristotle guarantee a healthy yet extra delicious experience!
All the recommended restaurants are following the hygiene rules as stated by the Greek government. If you do not wish to have a meal outside of your private villa, you can order from the recommended restaurants anytime you want.
TRIZONI – Fish Restaurant, Kriopigi, tel: 23740 51945
MARINA – Seafood Restaurant, Nea Potidea, tel: 23730 41570
BASILAS – Seafood Restaurant, Possidi, tel: 2374 043206
MASSALIA – Restaurant, Nea Fokea, tel: 23740 81008
UMBRELLAS – Beach Bar – Restaurant, Pefkochori, tel: 694 526 6299
Mple Seaside Gastrobar – Skala Fourkas, tel: 23740 42086
Location & Nearby Attractions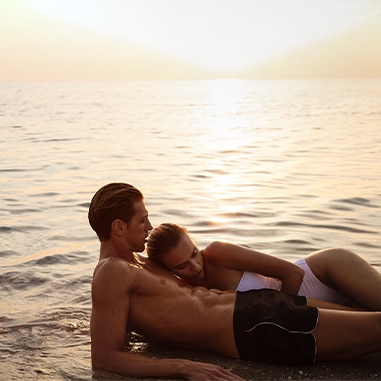 Beaches & Bars
Explore the long and isolated sandy beaches of Kassandra and live the experience of Chalkidiki.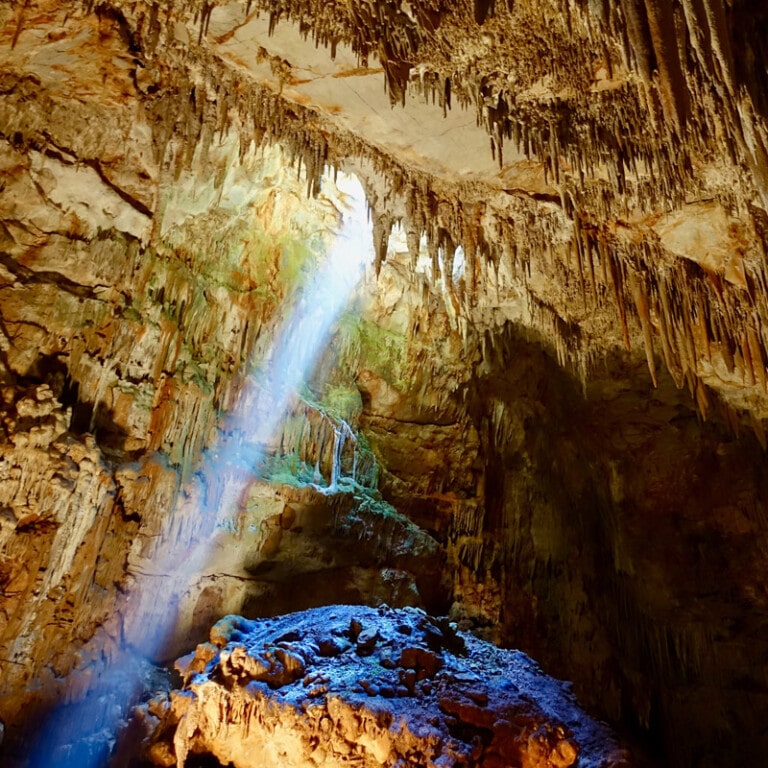 Sightseeing
Explore a place drenched in history, full of myths and legends and important archeological sites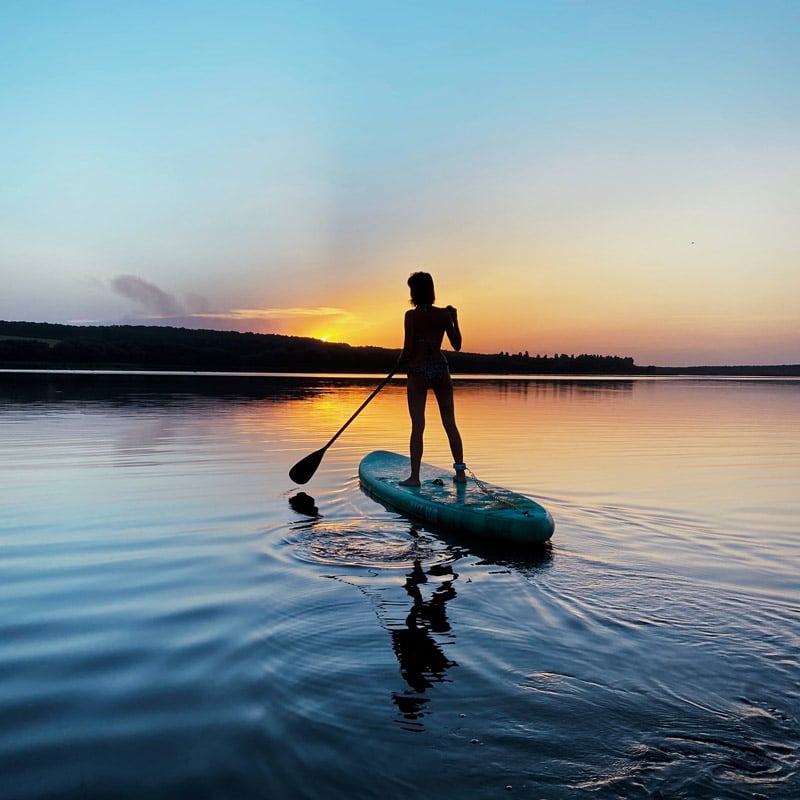 Activities
Soleado Luxury Villas can organize wonderful activities for you  during your stay in Kassandra.
Visit Kasandra in Style
Soleado Luxury Villas
Please, feel free to contact us for booking details, special offers or any other information!