Soleado Luxury Villas
Luxury is a state of mind & safety is priority.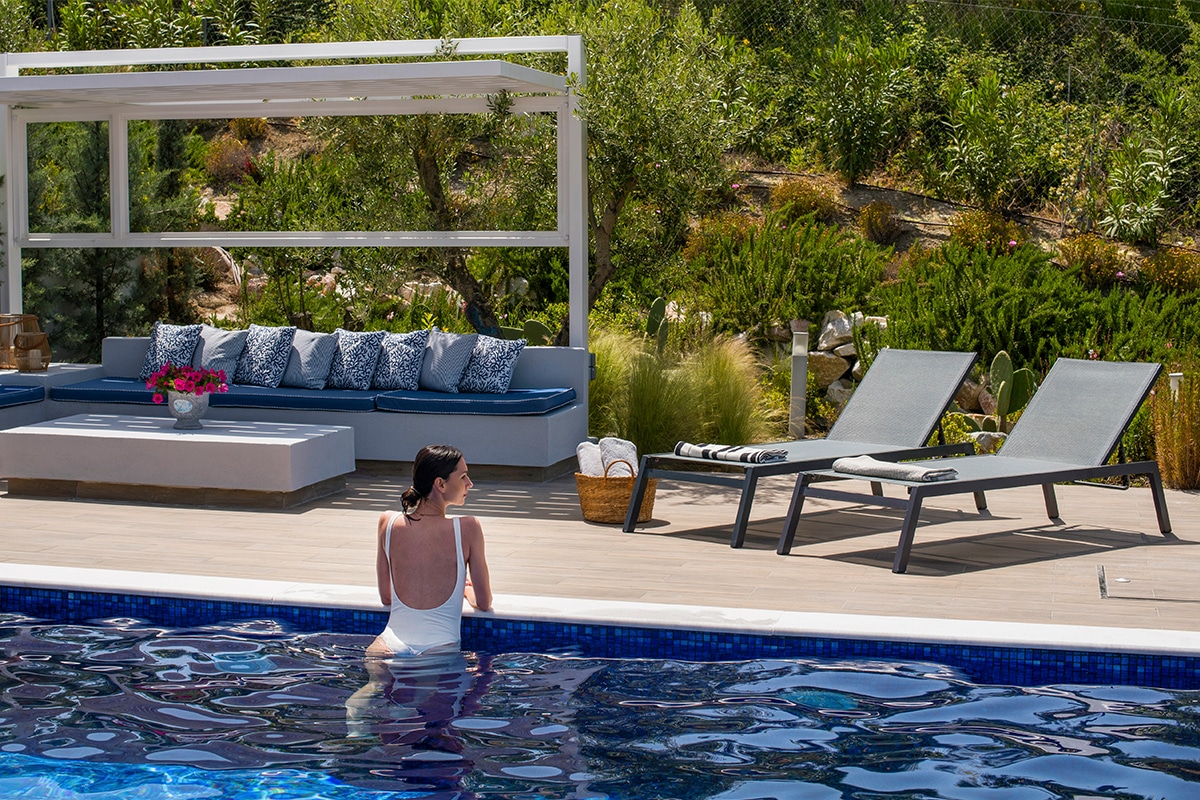 Meet the luxury side of Chalkidiki.
Greece! The Mediterranean country that has it all – Great beaches, great food, friendly people, history and culture.
Halkidiki, overlooking the waters of the Aegean Sea, is the perfect holiday destination. It combines luxury, tranquility, fun and intense activities in a unique way.
Halkidiki has long been famous for its cosmopolitan seaside resorts, beautiful natural scenery and exotic beaches. It is a peninsula, which is divided into three smaller ones, the so-called legs, Kassandra, Sithonia and Athos.
The coast around Halkidiki is close to 500 km long and embraces countless wonderful beaches, almost all of them awarded with the blue flag. The region also has other hidden gems to discover.
The centre of nightlife in Halkidiki is Kassandra, the first peninsula of the region, the most cosmopolitan and the one with the best nightlife. There are many things you can do to spend your evenings and have fun in the summer. Visitors can find all-night clubs, lounge bars, seaside restaurants, and beach bars that organize beach parties. Skala Fourka's, Sani, Polychrono and Pefkohori have great bars to spend the night.
Skala Fourkas is really the best location of Kassandra. Every visitor may enjoy the unique sunset which takes place behind the historic Mount Olympus. Furthermore, Skala Fourkas has the cleanest and safest beach in Chalkidiki since it has been awarded a blue flag. Highly recommended for families with children. It has an organized amusement park next to the square of the village. Around the square there are cafes, bars, tavernas-restaurants and various shops. Soleado Luxury Villas is just ten minutes walking distance from the center.
Still, if you are looking for an adrenaline rush, you will enjoy activities such as windsurfing, kite surfing, diving, water skiing etc.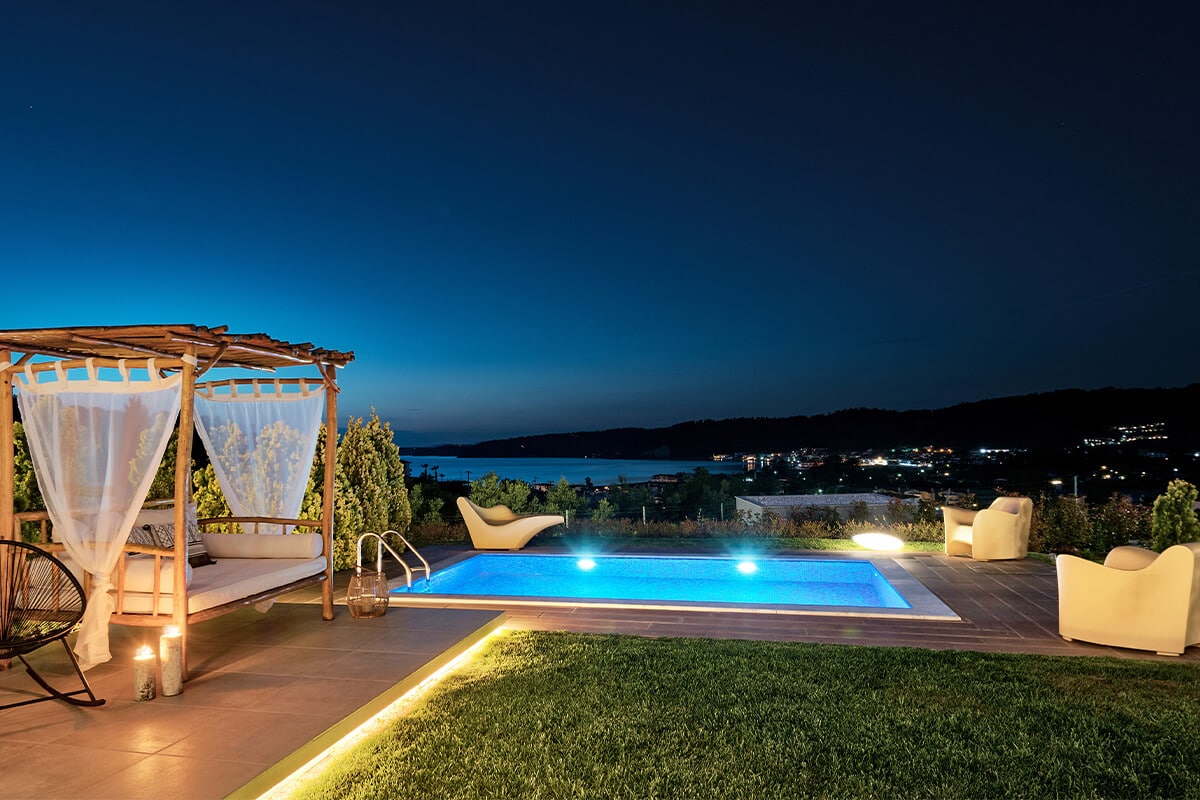 Safety first is safety always at Soleado.
Greece is one of the safest destinations in the world. We are known for our hospitality and during the pandemic period we are proving that our priority is the protection and safety of our visitors. Last summer, thankfully we received so many happy comments. Our guests were extremely happy as they enjoyed their holiday carefree and safe. We are even more optimistic for the new season, as the forecasts are very encouraging and vaccinations in Greece are increasing dramatically.
The Soleado Luxury Villas team maintains its optimism, prepares for the new season and looks forward to offering you the best services in our upgraded luxury villas. Together we will enjoy a sense of freedom that makes Soleado Luxury Villas so special.
Our villas are fully adapted to the current situation and ready to offer you an amazing experience. Soleado Luxury Villas' number one priority is always luxury and safety.
We follow all the guidelines and suggestions of the Greek Government, the Greek Health Authorities and the World Health Organization (WHO).
Deep cleaning and disinfection procedures, increased attention to safety in public areas, protective equipment and ongoing training for team members are included in our protocols. These outline specific procedures and measures designed to make you feel safe when you visit us. One of these procedures is physical distance, increased cleaning and sanitizing, travel size hand sanitizer, high temperature cleaning of all linens for optimal sanitizing, key sanitizing, group training, etc.
Change or cancel your reservation flexibly.
We know how uncertain the situation we are experiencing due to the pandemic is. So we've adjusted our booking and cancellation policies to the new situation. We want our guests to feel secure while booking one of our villas.
We have implemented more flexible booking and cancellation policies, increasing the number of free cancellation days. In addition, there is an option for a full refund, in case you will not be able to visit us after all. We are always in contact with all guests from the day of their booking, until the day of their arrival, to discuss anything they need.
This is one of the reasons why you have trusted and preferred us all the time over the years.