Soleado Luxury Villas
Honeymoon in Chalkidiki, in your own Luxury Villa!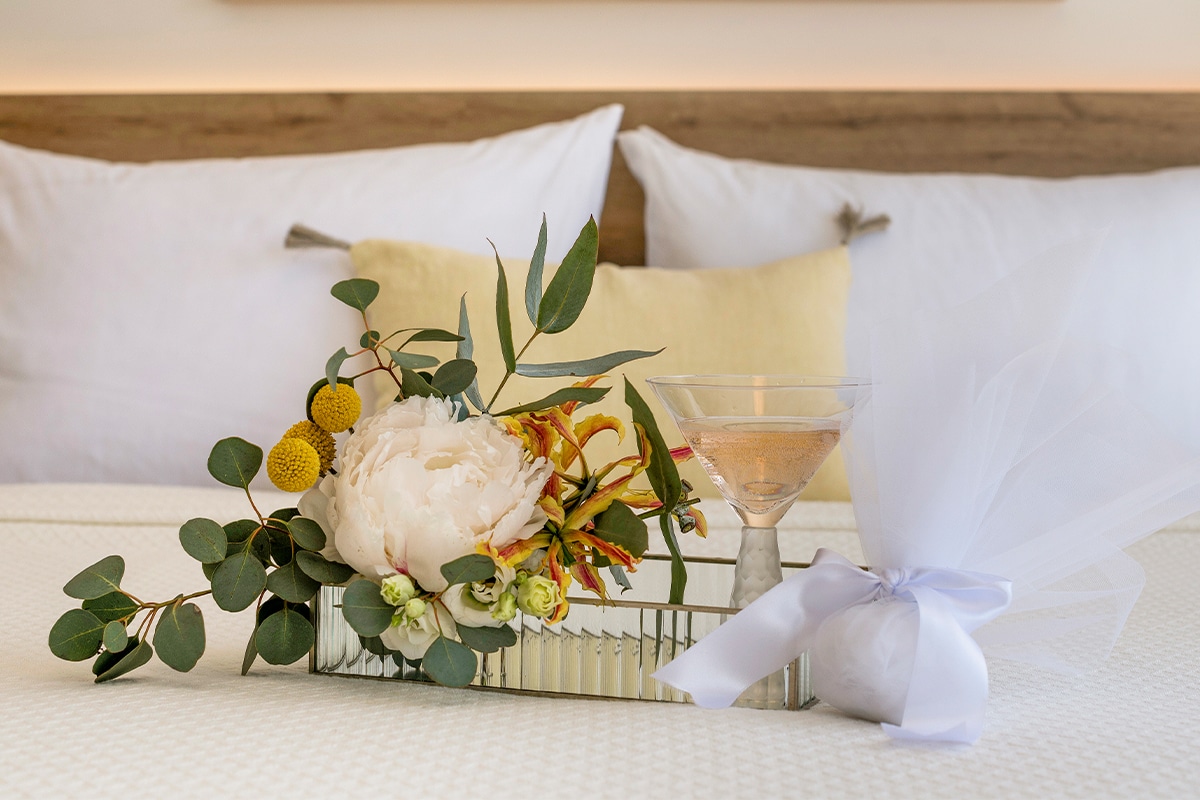 Honeymoon, your precious time to relax and create the most vivid memories of your life. Soleado Luxury Villas at Fourka, Chalkidiki, provides a unique complex of villas for just married couples, that will make your honeymoon unforgettable. 8 luxurious villas and one unique four-level maisonette with modern architecture are located in a magical environment, that will make you feel like you are closer to nature. Enjoy the privacy, the sea view, the serenity, and the safety that Soleado Luxury Villas provides you, creating the most romantic atmosphere for your honeymoon.
Every villa has a private pool and garden that make your stay special and memorable. The Mediterranean aromatic plants and the olive trees blend in perfectly with the external aesthetic and give a bright spot to your afternoons. The private pool makes your experience unique, as it allows you to enjoy the sun, the green, the view, and live incredible moments of relaxation.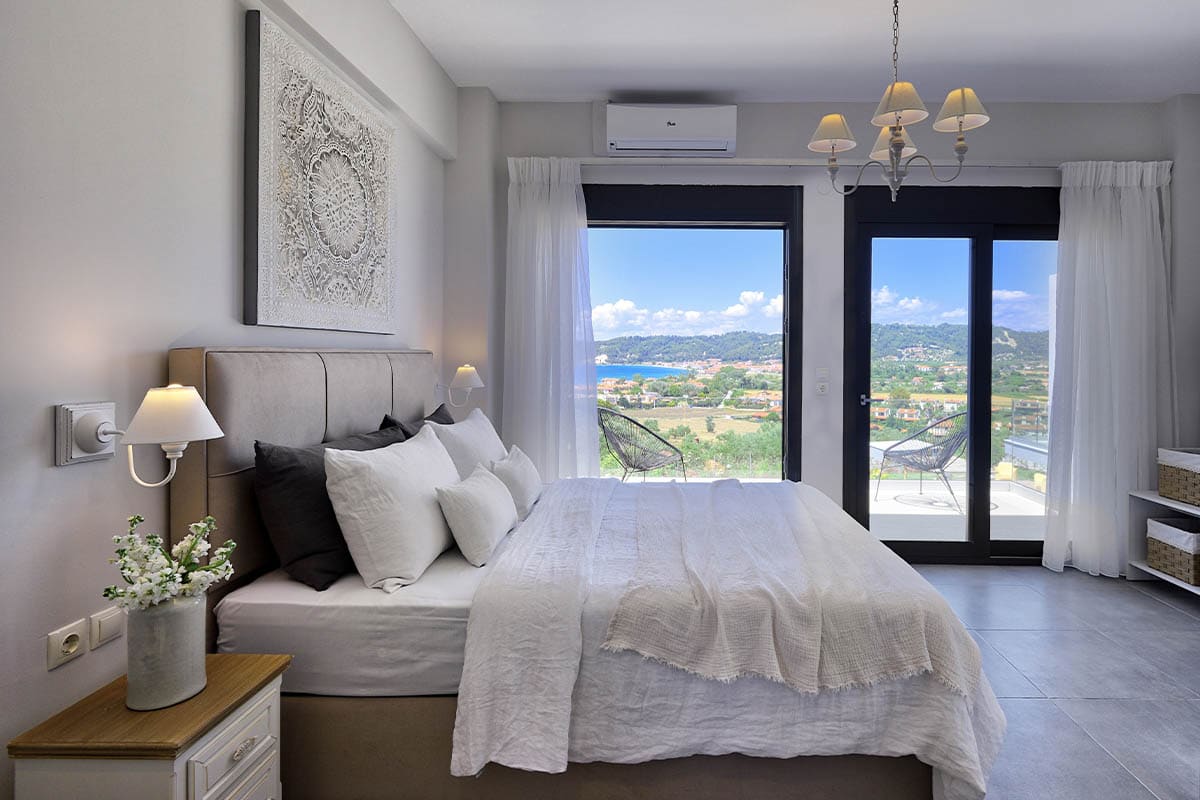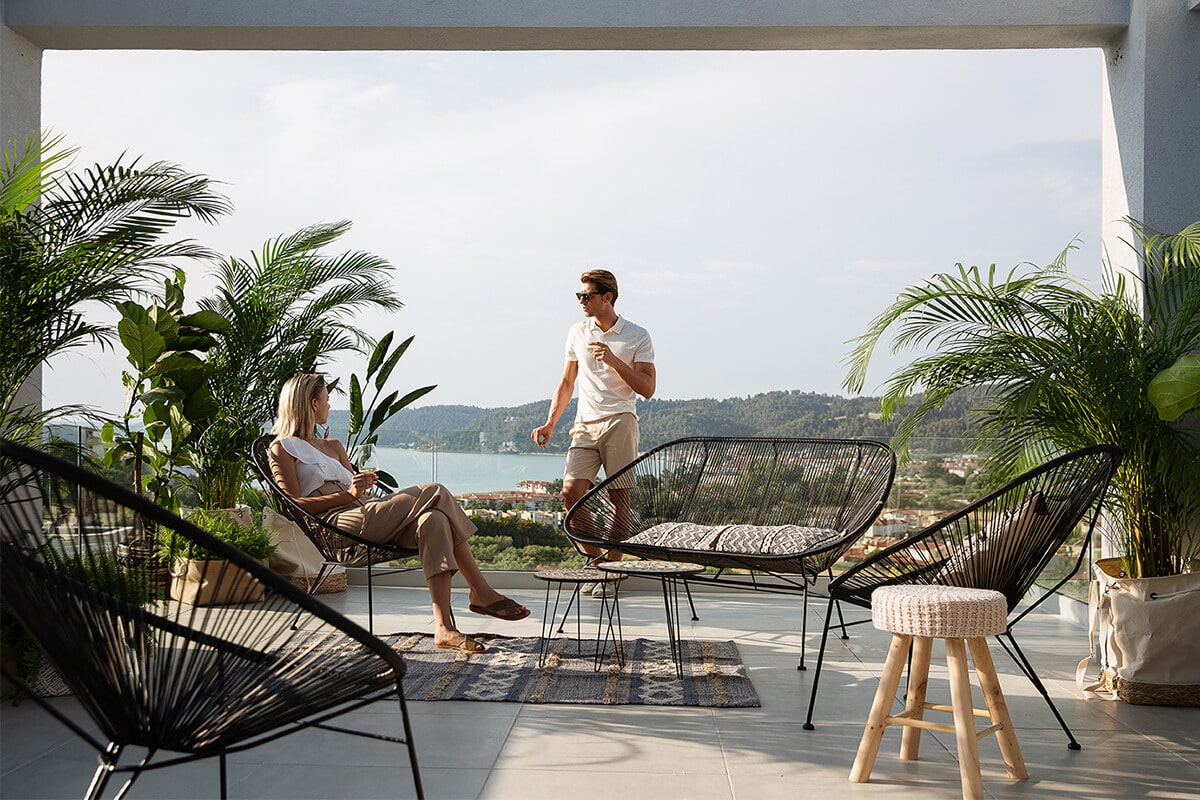 Soleado Luxury Villas is within a seven-minute walking distance from blue flag awarded Fourka Beach that provides you an outstanding view of endless blue. Nothing could be more romantic for just married couples than enjoying the sunset in the Aegean Sea. The isolated beaches of Kassandra, a heartbeat away from your villa, will offer you memorable experiences and beautiful memories of relaxation and privacy.
Explore every hidden beach of Chalkidiki and get lost in the blue, crystal waters of Aegean. Let us plan for you a sailing trip and create the perfect scenery for the most important moment of your life.
Soleado's team is closely monitoring the evolution of Covid-19 and we have been following all the instructions of the authorities to ensure our guests a carefree honeymoon. Your safety is our number one priority during this difficult time, and we are taking care of the sanitising of the villas.
Book now your stay for your honeymoon and begin your life of happily wedded bliss.