Soleado Luxury Villas was created and set in motion by the owner's love for hospitality, nature and communication. In this wonderful fifteen-acre olive grove filled with Mediterranean aromatic plants, her memories of her home island, the scents of her childhood summers and the cosmopolitan state of mind are being incarnated!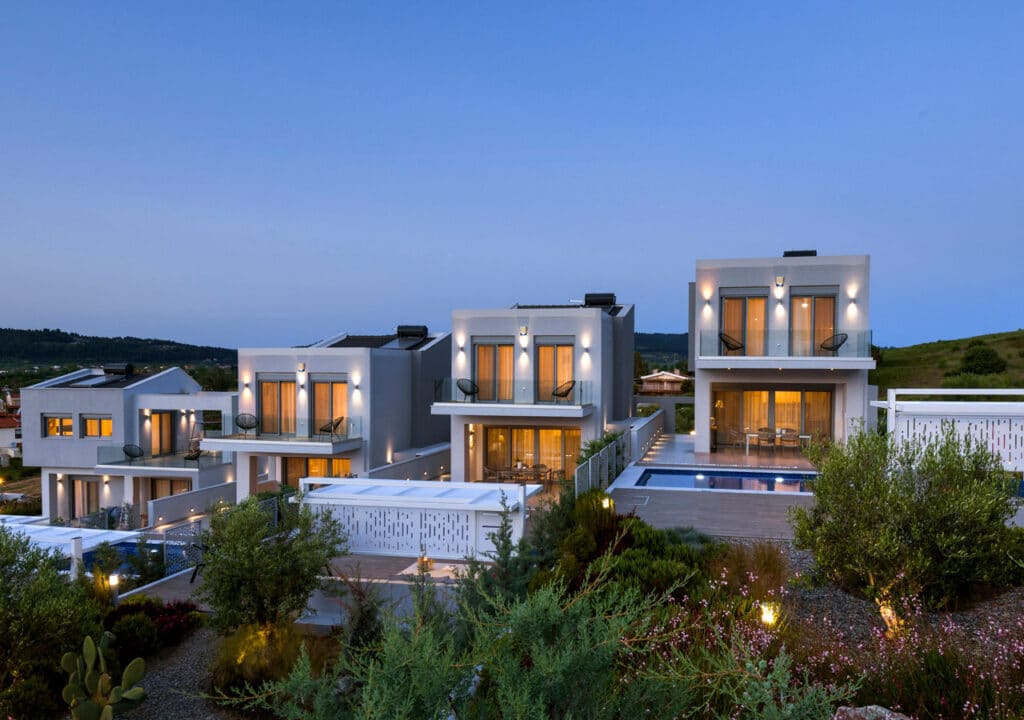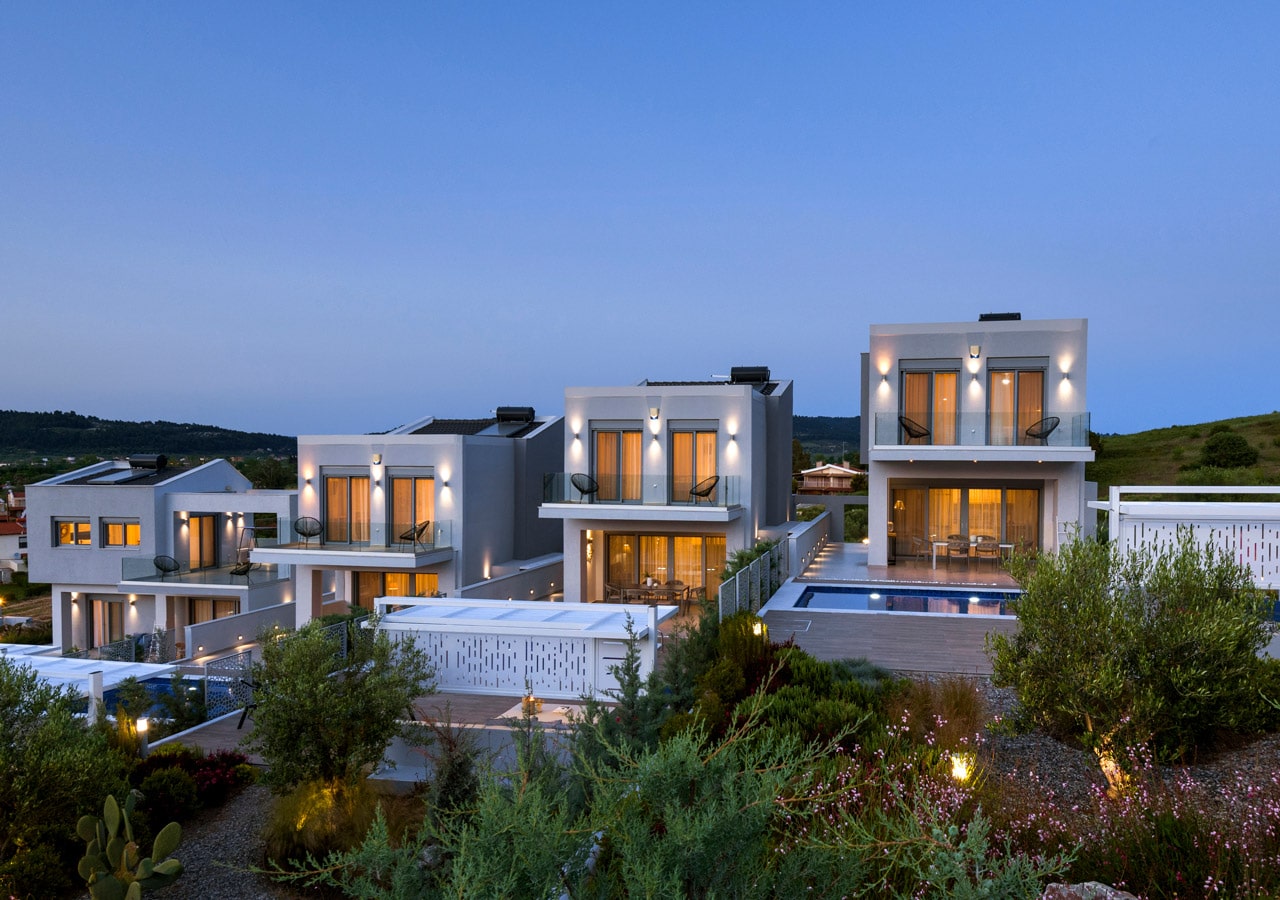 Soleado is a vacation philosophy integrated into a stunning natural beauty environment, in Kassandra, Chalkidiki.
A philosophy that celebrates high-aesthetics and Greece. A philosophy that we would like to share with you.
Soleado Luxury Villas offers its visitors an experiential vacation that fulfills the need for privacy, honors the concept of warm hospitality and represents the Mediterranean cultural heritage.
Be charmed by our philosophy and live the Greek summer in a private paradise where luxury vacation acquires its true essence. Be enchanted by the sun rising above the Aegean Sea and get carried away with the sun setting over Mount Olympus.
The outside areas of Soleado Luxury Villas in Fourka, Chalkidiki, were designed based on Bioclimatic Architecture principles. Our goal was to create a high-aesthetics landscape perfectly coexisting with the natural environment.
One of the most significant design elements was the right use of water and the energy containment, in order to maintain the surrounding area. That is why we minimized grass surfaces and we added a grand variety of Mediterranean aromatic plants that grow in Chalkidiki.
You can walk in the gardens through gravel trails and fully waterproof paths and enjoy the long-living olive trees and all kinds of plants.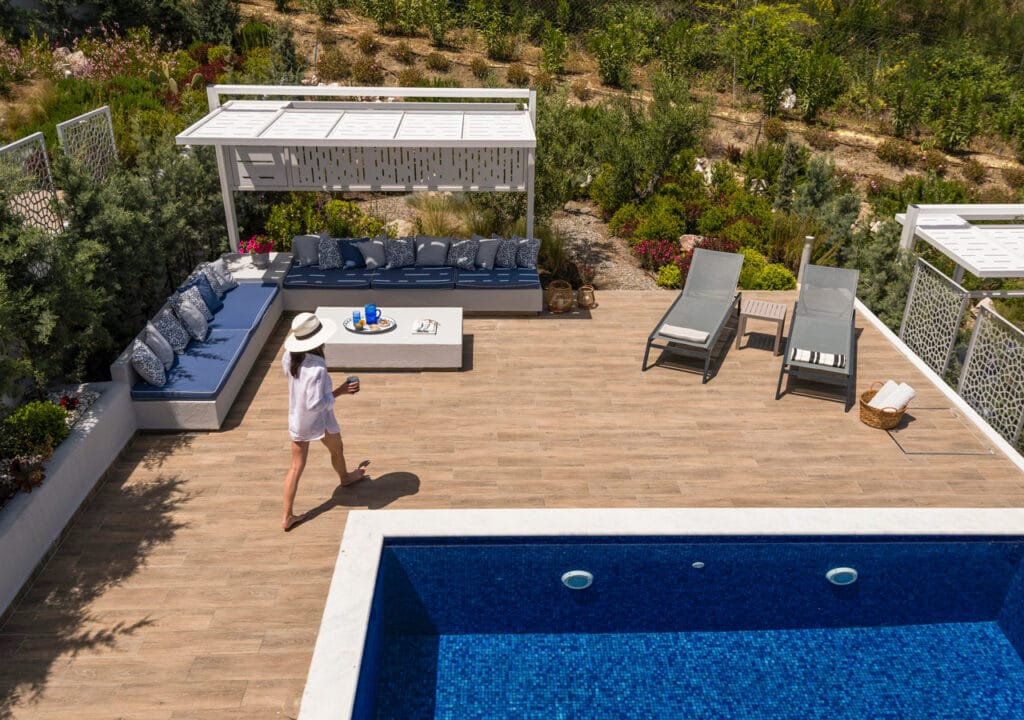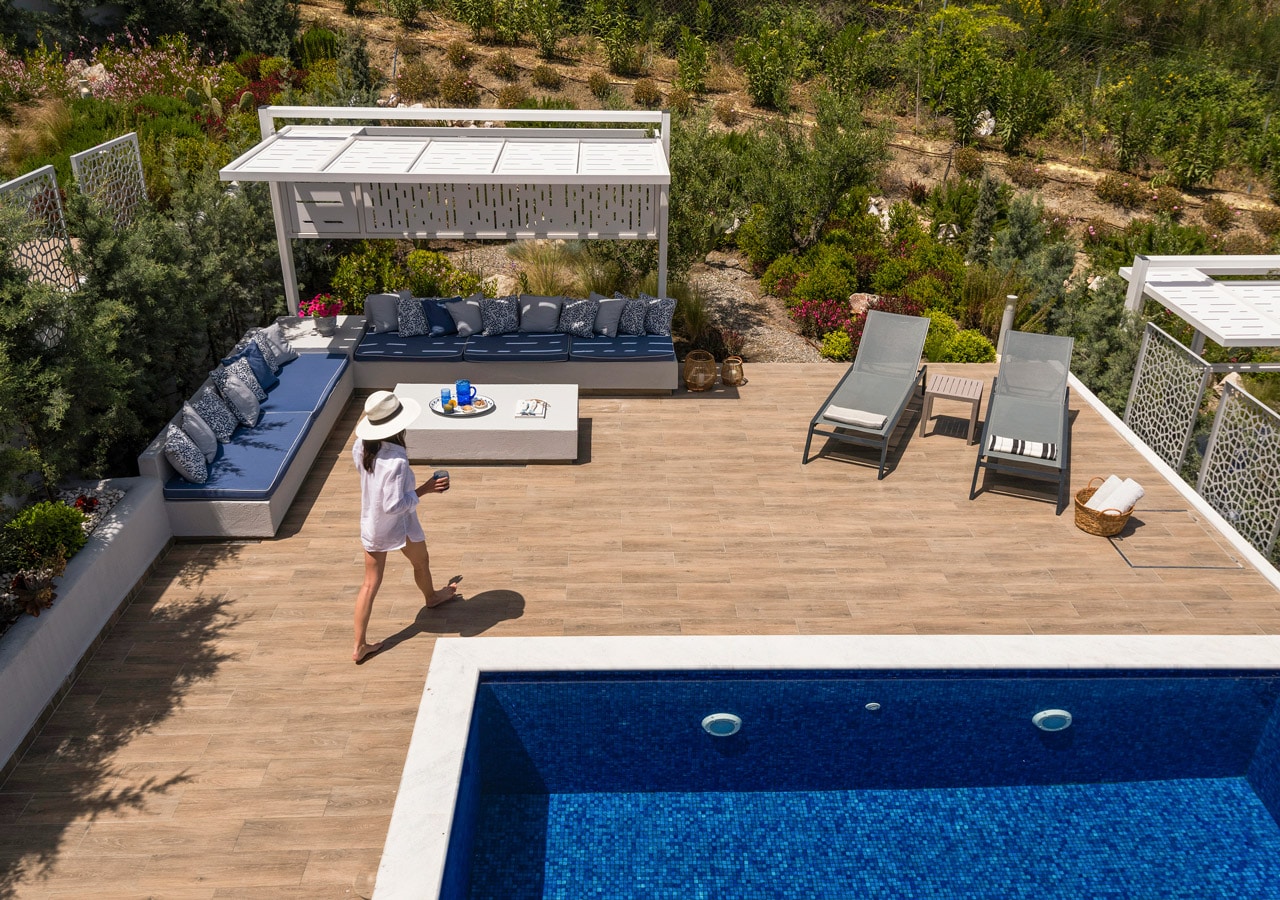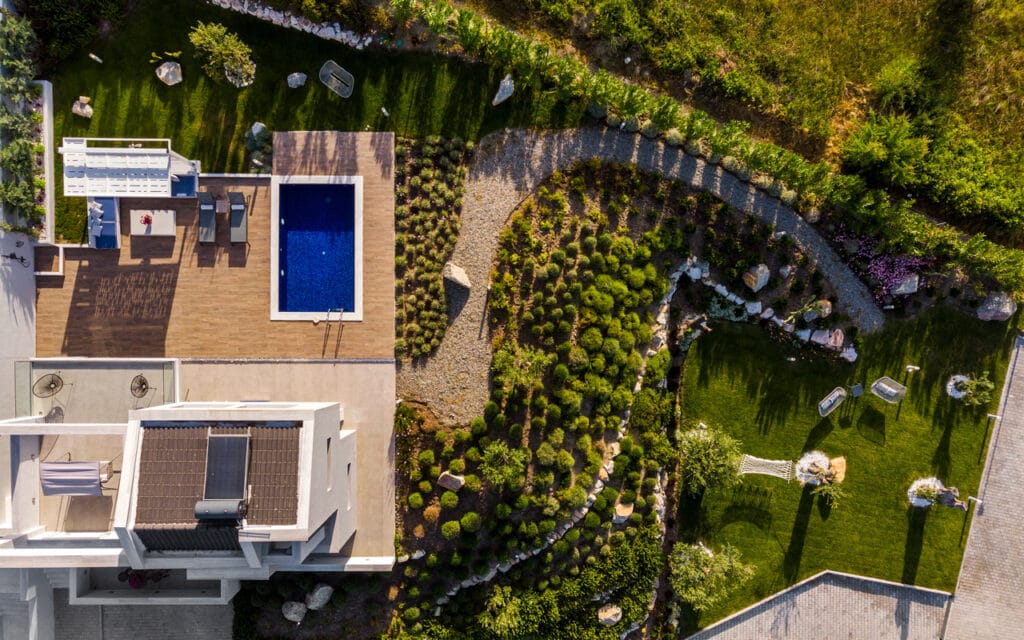 In order to protect the area from the sun and create a more comfortable space, we chose eco-friendly products (such as stones and cobblestones), whilst we put trees in places they would provide the maximum shade, without hurting the eyesight on points of interest.
Above all, the outside areas are being used as an extension of the house, where every visitor can get in touch, peer, smell, taste and meet a representative sample of the Greek arid landscape.
Please, feel free to contact us for booking details, special offers or any other information!